Our Pastor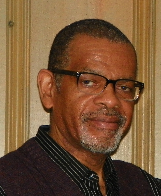 Rev. Claude Joyner, Lead Pastor
"Go ye therefore, and teach all nations, baptizing them in the name of the Father, and of the Son, and of the Holy ghost: Teaching them to observe all things whatsoever I have commanded you: and, lo, I am with you always, even unto the end of the world."
(Matthew 28:19-20)
My philosophy of ministry is anchored in two beliefs I've found in this Scripture: first, that Jesus has mandated that the Church be about the business of making disciples; and second, that He has called and gifted me to this ministry of discipleship. I believe ministry comes as a natural flow from those who see themselves as a disciple of Jesus, then do as Jesus did. As I focus on making disciples, Jesus will grow the Church both numerically and spiritually.
As a pastor, I believe Christ has blessed me with a variety of abilities, skills, and gifts to use in making disciples. I have a passion for preaching the Word of God with boldness; I seek to abide in God and do so by reading His Word and praying daily. I continue my education by attending seminars and workshops and reading books by gifted Christian authors. I also "study to show thyself approved unto God, a workman who need not be ashamed rightly dividing the Word of truth." (2 Timothy 2:15) Studying helps me with preaching, teaching, and conducting workshops.
I seek to honor God in ministry by demonstrating faithfulness, honesty and integrity. This also honors those who "poured" their lives into me as I developed into a disciple of Christ.
My leadership style is best characterized as a servant-type leader. I am most comfortable providing guidance and teaching how to grow into disciples of Christ, not my disciples. I am an equipper who has been prepared by God to equip the saints for the work of the ministry to edify the Body.
I have a preference for team ministry rather than the "pastor-does-it-all" approach. I like taking into consideration the congregation's concerns. God can speak to the "head" as well as the "body." I like tapping into the collective energy of the total Body.
As I continue being the disciple God called me to be, the areas of pastoral ministry like visiting the sick and counseling; maintaining budgets and the building; and preaching and teaching will be a natural outgrowth of my desire to be a servant-leader.